11 April 2017
Stanislav Skrypnyk speaks as an expert in discussions at the Second Forum of business protection
On April 5, Executive Partner of Lavrynovych & Partners Law Firm Stanislav Skrypnyk took part in the II Forum on Business Protection, which was organized by the the Yuridicheskaya Practika Publishing House. Stanislav outlined factors, which facilitate illegal takeovers, and provided recommendations on the effective measures of their prevention.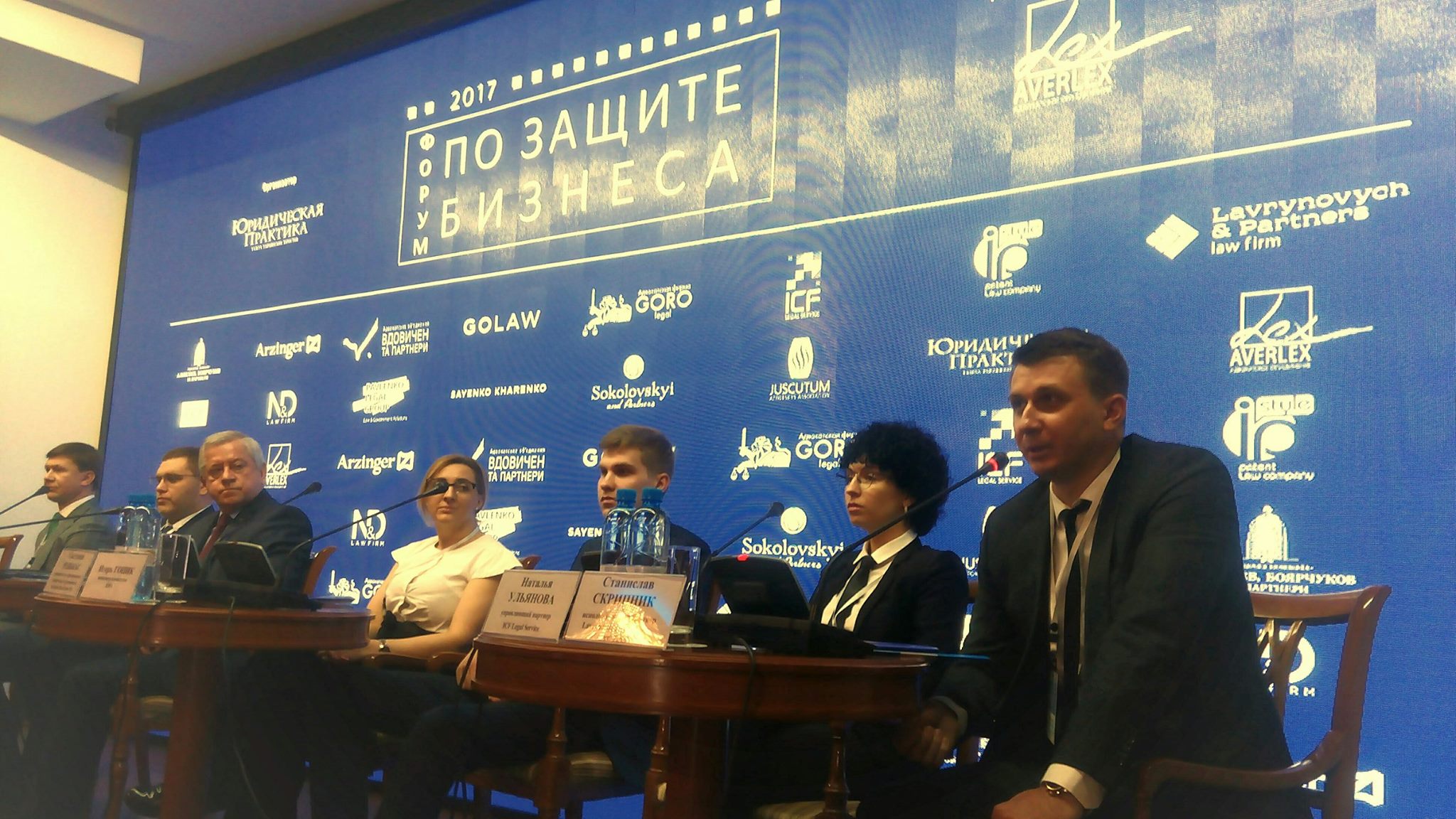 "Undoubtedly, deregulation and simplification of many registration procedures are positive changes. On the other hand, such simplification, as well as the excessive availability of information, i.g. freely available public registries, makes it easier to commit unlawful acts " Stanislav said.

The discussion about the risks for business, the methods of resistance to illegal takeovers and the impact of legislation, in particular judicial reform, gathered interesting speakers, among them were Anatoly Kinakh – President of the Ukrainian Union of Industrialists and Entrepreneurs, Ruslan Demchak – Deputy Chairman of the Verkhovna Rada Committee on Financial Policy and Banking, Alexei Malovatsky – Member of the Supreme Council of Justice and others.