16 May 2017
"Austria for Ukrainian investors is the stability and confidence which are necessary for business," – Maksym Lavrynovych, speaker of the international conference "Ukraine Antioffshore. The Vision of the State and the Business"
Maksym Lavrynovych, Managing Partner of Lavrynovych & Partners Law Firm shared his expert opinion on options for profitable  allocation of Ukrainian capital. Having extensive experience in legal consulting of business and private clients for placing funds in Ukraine and abroad, Maxim talked about global private capital management practices, as well as the most effective mechanisms for investments for Ukrainian business.
"Investment in business and commercial real estate in Austria is a reliable allocation of funds in the country with stable economy and transparent legislation. Our Firm has vast expertise in such projects as they now of great interest for Ukrainian business as a reliable alternative to offshore jurisdictions".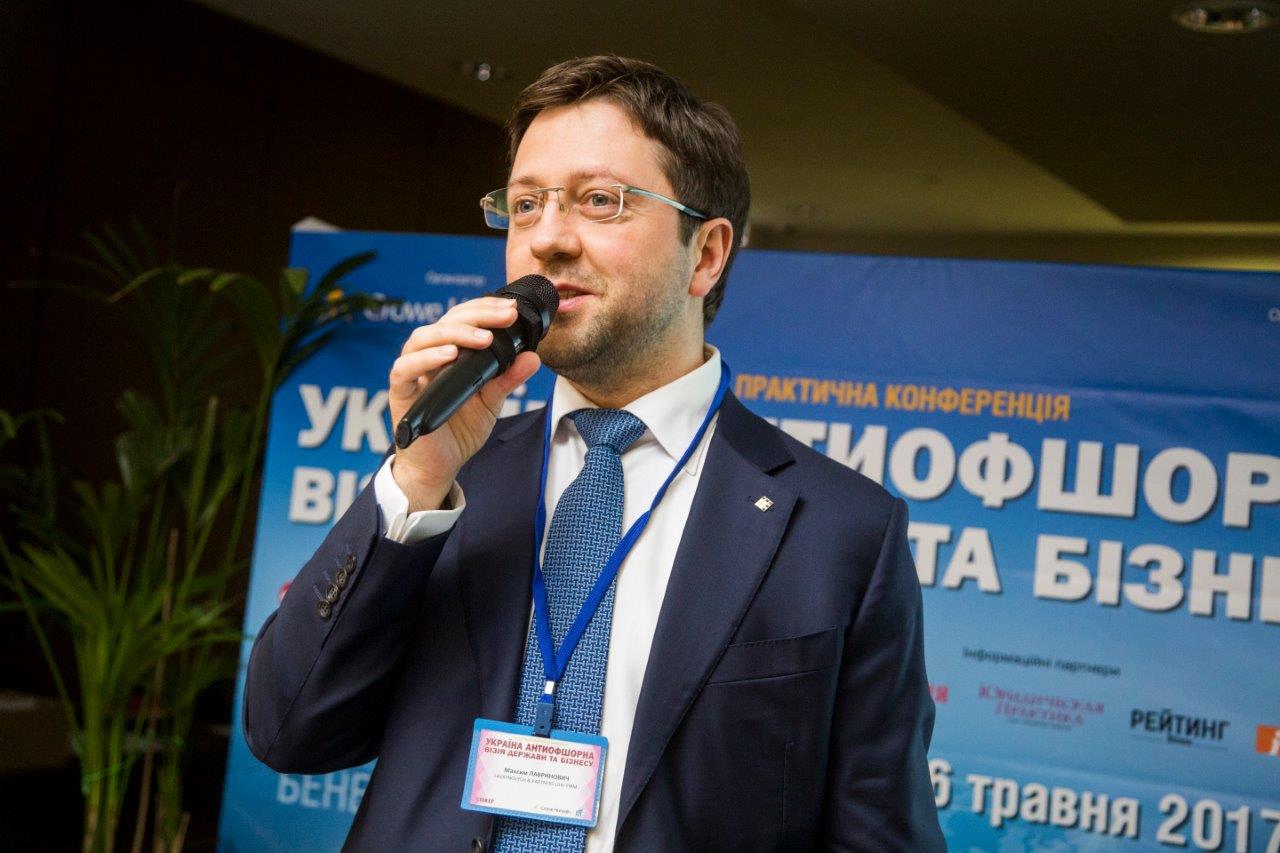 International conference "Ukraine Antioffshore. The Vision of the State and the Business" took place on 16th of May. The conference was attended by about 100 representatives of Ukrainian business, including Naftogaz Ukraine, Ferrexpo, Agroinvest, Agrotrade, Farmak, MHP, MetLayf, Sumatra Ltd, Comfy, Food Development and others.